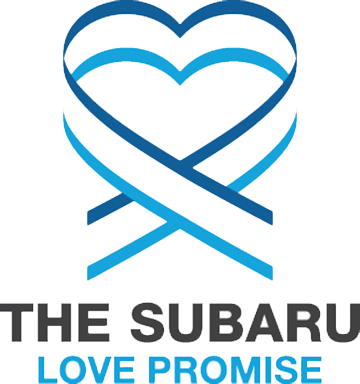 What is the Subaru Love Promise?
Subaru and our retailers believe in making the world a better place and the Subaru Love Promise is our vision of respecting all people. This is our commitment to show love and respect to our customers and to work to make a positive impact in the world.
How is Marin Subaru dedicated locally to the Love Promise?
Our Love Promise can be seen in various partnerships with local charities and non-profits. We're grateful for the opportunity not only to be a part of our community but to serve it as well.
Bahia Vista Elementary School
Leukemia and Lymphoma Society
Love Promise Stories from Marin Subaru
Subaru and Marin Subaru believe in making a positive impact on the communities in which we live and work. We uphold that belief through our Love Promise Community Commitment. Every month, we select inspiring stories from customers and partners from around our area who strive to support our collective commitment and feature them here
Marin Subaru - Subaru Loves to Care - Alexa A
MarinHealth Integrative Wellness Center is located in Greenbrea and serves a diverse community. The Center focuses on prevention and wellness, activation of the body's innate healing powers as well as conventional medicine during illness and recovery. MarinHealth Cancer Care is located in the Center and is where Subaru made its blanket delivery this year. From prevention to diagnosis, treatment, and recover, the Center provides the heist level of care. We had the pleasure of meeting with Alison Garrett, Manager of the Center for Integrative health and Wellness as well as Tori Murray who is director there. Doug Gold, General Manager and Alejandro Martinez, Product Specialist at Marin Subaru delivered the blankets and stayed for pictures.Upon following up with the Subaru team, Alejandro started a Light The Night team and he and Doug are encouraging other employees to join their fundraising efforts.
---
Marin Subaru Shares the Love with Whistlestop - Emily G
Thank you to Marin Subaru for honoring Whistlestop as its Hometown Charity for the third year in a row during the 2018 Share the Love Event. On July 9, the Marin Subaru Team visited Whistlestop's Jackson Café, our on-site restaurant serving older adults healthful lunches at subsidized prices. Marin Subaru presented a check for an outstanding $14,625, which will give older adults across Marin access to home-delivered meals, healthful groceries, and affordable lunches through Whistlestop's vital nutrition programs. Since 2017, Marin Subaru has raised a total of $43,625 for older adults through the Share the Love Event by honoring Whistlestop as the Hometown Charity. The Share the Love Event raised an additional $4,805 as part of the national Meals on Wheels campaign, totaling $10,712 since 2017. Thanks to Subaru of America, that's 1,785 meals delivered to homebound older adults. We are honored to partner with Marin Subaru and the amazing folks that work there. Thank you for all you do for our community!
---
LLS & Marin Subaru Blanket Delivery - Megan M
On July 9th, the Leukemia & Lymphoma Society's (LLS) Greater Bay Area Chapter teamed up with Marin Subaru to deliver blankets and arts & crafts kits to Marin General.At the hospital we were greeted by Tori, who helped us to unload the blankets. After a quick photo op. she took us to a staff huddle where we were introduced to their cancer care team. The thing that struck me, was how many people they had dedicated to helping patients navigate more than just treatment. There was a clear passion for helping their patients not just survive, but thrive during and after treatment. Everyone we met was very gracious for Marin Subaru's generous donation, and it was clear that the blankets will get put to wonderful use by their patients. Thank you to Marin Subaru for making a difference!
---
Subaru Love the Earth - Marin S
Two Subaru earth lovers went on a scavenger hunt in their neighborhood and where surprised with the quantity of treasures they found. Their neighbors where a bit surprised, but where happy to empty their garages. Our encounter with this event is proof that it only takes two people to change the world.
---
Marin Subaru Supports the San Rafael Pacifics - Jennifer C
Marin Subaru has been a supporter of local events and organizations for many years. The desire to support the community comes from the belief that it is not only important to give back to the community that supports us, but also to stay engaged with individuals within the community. Marin Subaru is proud to sponsor for the third year, the San Rafael Pacifics, a minor league baseball team. Sporting events bring together individuals from all walks of life, young and old, and for a brief period during the day, they come together as a community and a team. With the Marin Subaru logo on every baseball, we have had an ongoing tradition of letting home run and foul balls, be redeemable at the dealership for Subaru gifts. We encourage these participants to keep their baseballs as souvenirs. The San Rafael Pacifics where Champions for the year 2014.
---