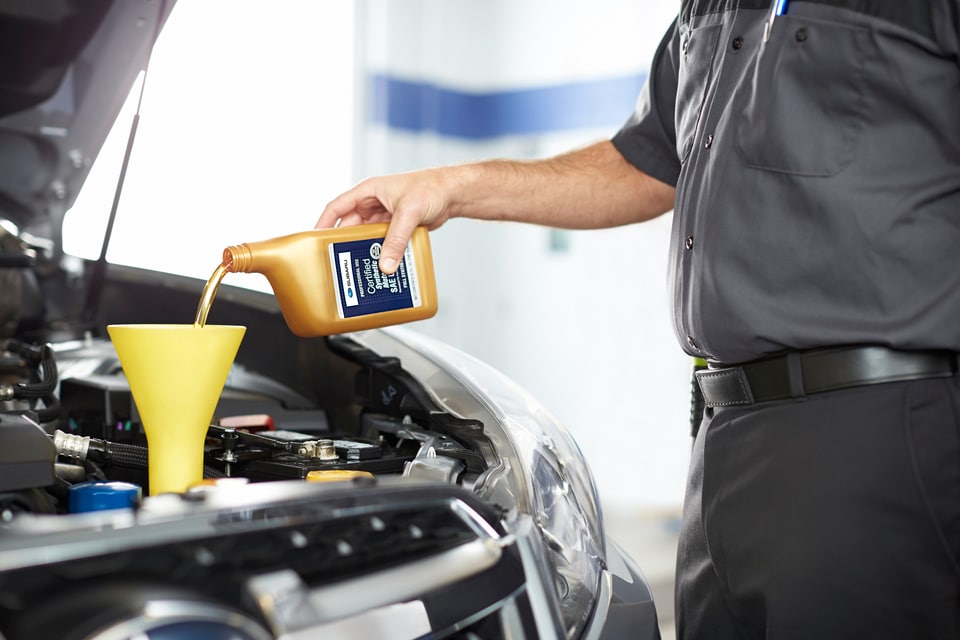 Trust Marin Subaru for Your Next Subaru Oil Change
At Marin Subaru, we have a service department that is skilled at all forms of Subaru maintenance. One of the most common jobs that our service center performs is an oil change for our Oakland and Petaluma customers. You should consider our Subaru dealership when you need to have the oil and filter changed in your Ascent, Outback, or other model.
Regular Oil Changes for Your Subaru are Important
Subaru recommends that you change the oil in your vehicle every 3,000-5,000 miles. You already know how important oil is to your car. It is also important to keep the oil in your car replaced on a regular schedule.
Oil is a fluid that can break down over time. When this happens, the oil will be less effective in protecting your engine. The oil filter also needs to be replaced when an oil change is needed. Your filter is what keeps impurities from degrading your motor oil.
Going over the recommended mileage between oil changes is not recommended. This could lead to engine problems, and you may ultimately be forced to pay for expensive repairs that could have been prevented.
Your Subaru will alert you when your car is due for an oil change. You'll see a service indicator on your instrumental panel. You may also notice that the oil pressure in your car is low when the oil needs to be changed.
What to Expect from Your Subaru Oil Change in San Francisco
Here at our dealership in San Rafael we use a very specific process when we change the oil in your Subaru. You see, we do more than just change the oil. We also inspect the seals and other parts of your engine that come into contact with motor oil.
The process begins with draining the old oil from your Subaru and removing the old oil filter. We will then use manufacturer-recommended motor oil to refill your oil chamber after a new filter has been added.
The next step is to lube the various parts of your car's undercarriage, and we'll start the car and check for any leaks. Some Subaru owners also like to have their tires rotated when they come in for an oil change. It is convenient to have all of the work performed at the same time.
The final step is to reset your service indicator and add a sticker to remind you when your next oil change is due. In many cases, this entire process takes less than an hour and can be accomplished while you wait.
Why You Should Trust Marin Subaru for Your Oil Change
Our service center here in San Rafael has been serving the local community for many years with quality service and maintenance. We have performed thousands of oil changes for Subaru owners just like you.
We hire trained service professionals, many of whom are certified to work on Subaru vehicles for Novato customers. You are getting expertise that is specifically valuable to your vehicle. You will also find that our team is committed to high standards of customer service.
When you bring in your car for service you will also find that we have transparent pricing. We'll take the time to explain how much everything costs. We will also discuss any other issues that we find with you before we fix them. We'll ask for your consent before performing any extra service your Subaru needs.
We want to take this opportunity to invite you down to our dealership where we can handle your Subaru oil change. You might also want to check out our other service specials while you are here. Service specials are always changing, so check back with us often. Schedule your next service appointment online as well.
Hours
Monday

09:00am - 7:00pm

Tuesday

09:00am - 7:00pm

Wednesday

09:00am - 7:00pm

Thursday

09:00am - 7:00pm

Friday

09:00am - 7:00pm

Saturday

09:00am - 6:00pm

Sunday

10:00am - 6:00pm