The days of spending ages at a dealership waiting for services to be completed are far behind you if you wisely choose to work with Marin Subaru! Thanks to Subaru Express Service that is available here at our dealership, our customers can enjoy top-notch vehicle maintenance and repairs in a quick and convenient fashion!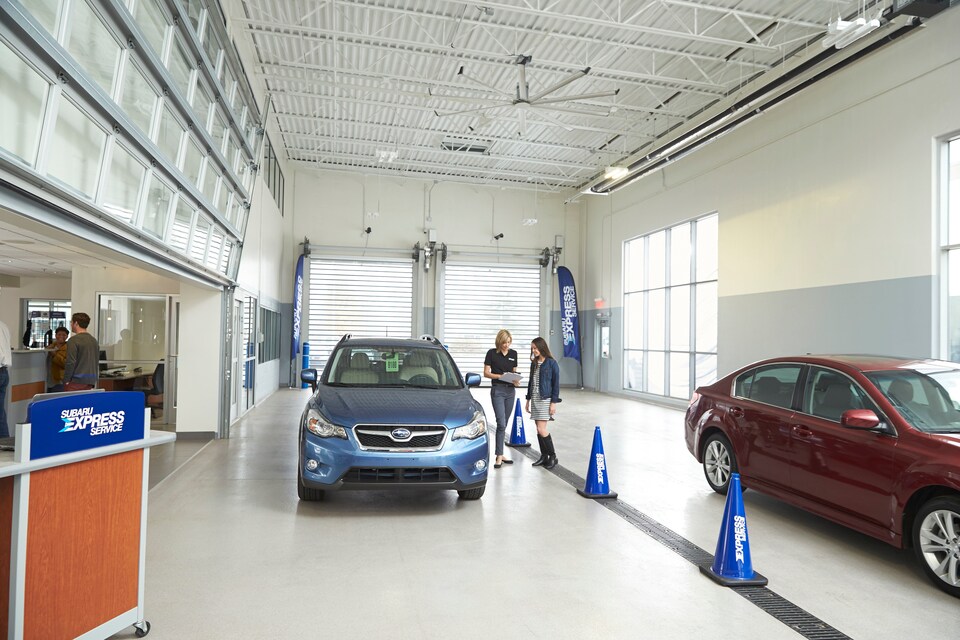 So whether you experienced an unfortunate flat tire in the Bay Area, were involved in a fender bender in the city of San Francisco, spotted a light on your dashboard while driving in Oakland, or perhaps you simply suspect that you are due for a check-up, the certified Subaru center here in San Rafael will take excellent care of you.
We are well-aware that you have a busy life and a fully-packed schedule, so our technicians will do everything in their power to get in you and out of here in no time at all, with results that you love!
It doesn't matter whether your beloved Subaru is in need of an oil change, tire rotation, wheel alignment, filter replacement, or perhaps something more complicated like work on the transmission, power steering, or electrical systems. Thanks to a wealth of experience and training, our technicians will deliver the car-care that your ride deserves.
For speedy servicing that you can count on, go ahead and schedule your service appointment at Marlin Subaru today!